HP Hurricane Filter Housings
HP Hurricane® Housings
Two Technologies in One
Lower Operation Cost
Harmsco® HP Hurricane® filters provide unsurpassed performance. Our unique design separates dense solids prior to cartridge filtration for extended filter life, increased dirt holding capacity and reduced maintenance costs.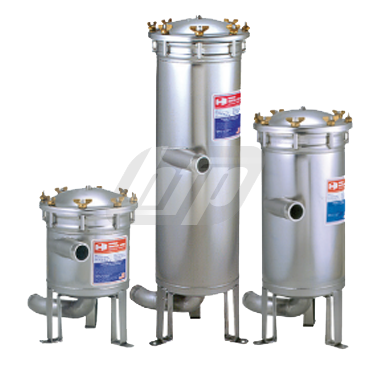 Features
Combination cyclone separator and cartridge filter in a single compact design
Patented Up-flow design with tangential entry - prevents air entrapment
Rotational flow "flutters" media pleats -improving loading performance
Electropolished 304 stainless steel housing
Fail-Safe lid closure, rated for 150 psi
Three sizes for greater media surface area
CPVC standpipe (standard) - stainless steel optional
Extensive choice of cartridge micron ratings and media, including carbon block
NSF 61 listed
Applications
Commercial/Residential Drinking Water
Cooling Tower Filtration
Desalination Pre-filtration (316 and coated options)
Surface Water Treatment Rule (SWTR) LT2
Process Water
Whole House Filtration
Industrial Waste Water Treatment
Reverse Osmosis Pre-filtration
Small Community Compliance LT2
Well Water
Ground Water Remediation
Ground Water Under DirectInfluence (GUDI)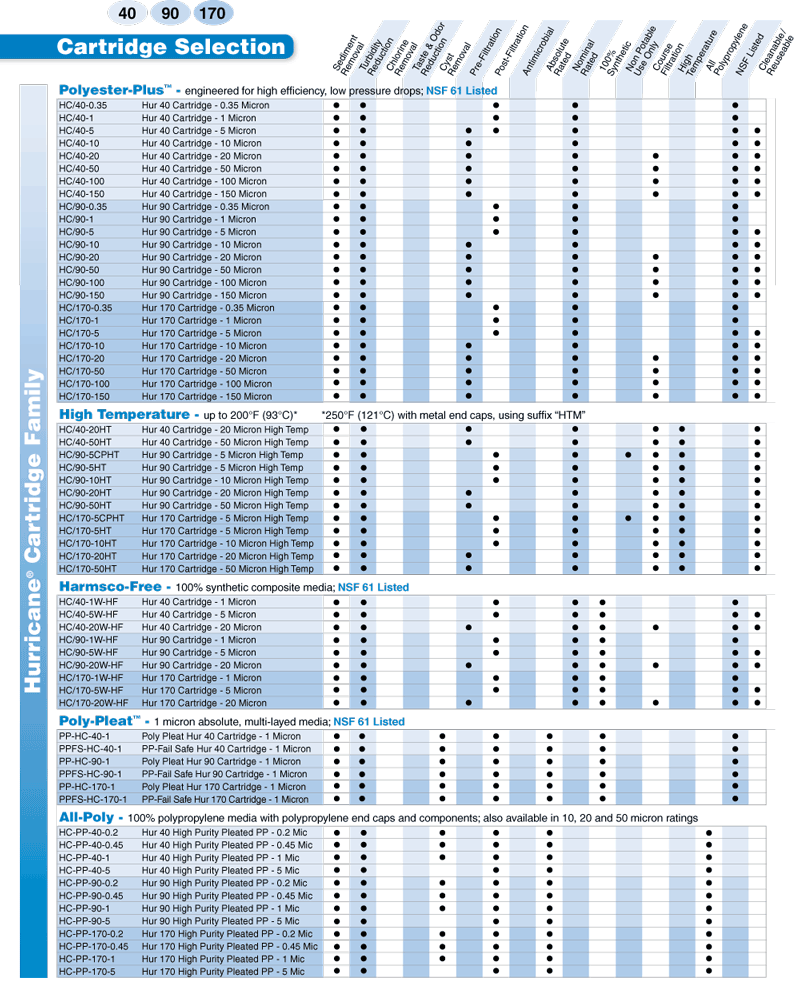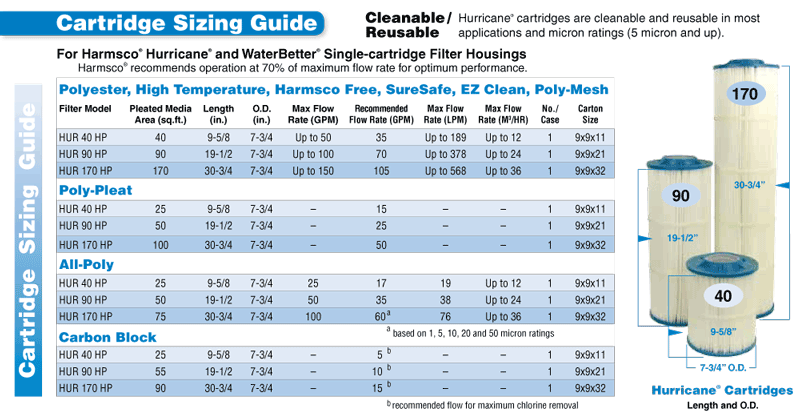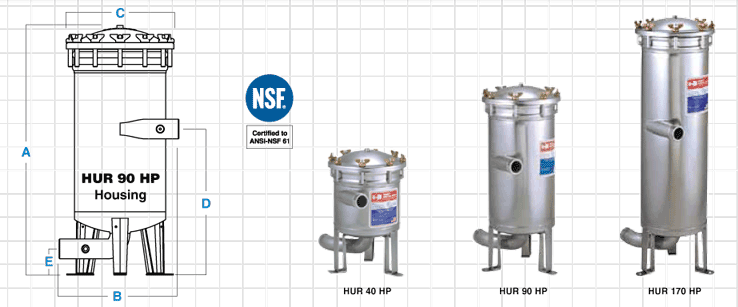 Ordering Information

Filter Specifications
Electropolished 304 stainless steel
Standpipe - CPVC
Temperature - 140˚F (60˚C) max. Up to 250˚F (121˚C) with optional stainless steel standpipe and high temperature cartridges installed
Wing nuts - brass
Rim gaskets - EPDM (Buna-N, Viton available)
BSTP optional
Gauge sample ports (1/4"), inlet and outlet
Pressure - 150 psi (10 bar) max.
All stainless steel housings are 304; 316 available upon request. Stainless steel standpipe for high temperature also available.

The total head loss data shown above was developed by NSF International and indicates pressure drop with Hurricane® filter housings and 20 micron filter cartridges in clean water.
For additional information, please refer to the "Installation & Operation Manual" for Hurricane® Filters.
Note: This publication is to be used as a guide. The data within has been obtained from many sources and is considered to be accurate. Harmsco does not assume liability for the accuracy and/or completeness of this data. Changes to the data can be made without notification. Temperature, Pressure, Flow Rates, Differential Pressures, Chemical Combinations and other unknown factors can affect performance in unknown ways. Limited Warranty: Harmsco warrants their products to be free of material and workmanship defects. Determination of suitability of Harmsco products for uses and applications contemplated by Buyer shall be the sole responsibility of Buyer. The end user/installer/buyer shall be liable for the product's performance and suitability regarding their specific intended applications. End users should perform their own tests to determine suitability for each application.